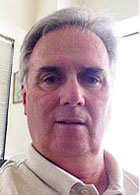 Hello.
As another year, 2017, wraps up it is often a time for reflection. We can all benefit from taking take a few moments and remembering the people we have had the pleasure to know and enjoy and who may have passed away during this past year. It is hoped that if you lost someone who was close and loved your many happy memories will bring some comfort to you.
It can also be a time to think about 2018 and how we can each take responsibility so as to bring some joy to people lives- what can we do to help someone else? There are so many different ways to bring joy to people so I am confident each of us can find some way.
It is also a time for "thanks" – thanks to all the people we have the privelge to support and their families for your continued confidence and trust in Mary Centrte, thanks to all the employees of Mary Centre who day in day out put the well being of the people we support first- you are a terrific group of people, thanks to all our volunteers for your apprecaited involvement, thanks to our Board of Directors for the many hours you dedicate to Mary Centre, thanks to all our partners, suppliers, contractors etc, as we could not function as well as we do without your continued support, thanks to the Ministry of Community and Social Services, ShareLife and Catholic Charities for your continued financial support and thanks to the many people who take the time to make donations and/or participate in our fund raising events- your involvement is deeply cherished.
As can often be the case when you are trying to thank many people I may have unintentionally forgotten someone or some group and if so I apologize and say thanks to you as well.
In closing I hope 2018 brings everyone peace, love , good health and somewhere this year a big smile and a laugh or two.
Please enjoy the rest of the winter and be safe.
Respectfully,

Don Walker
Executive Director, Mary Centre